Pistachio Pesto is a tasteful sauce that characterizes itself for its fresh and aromatic flavour which is ideal for the seasoning of pasta or to be tasted on bread crusts.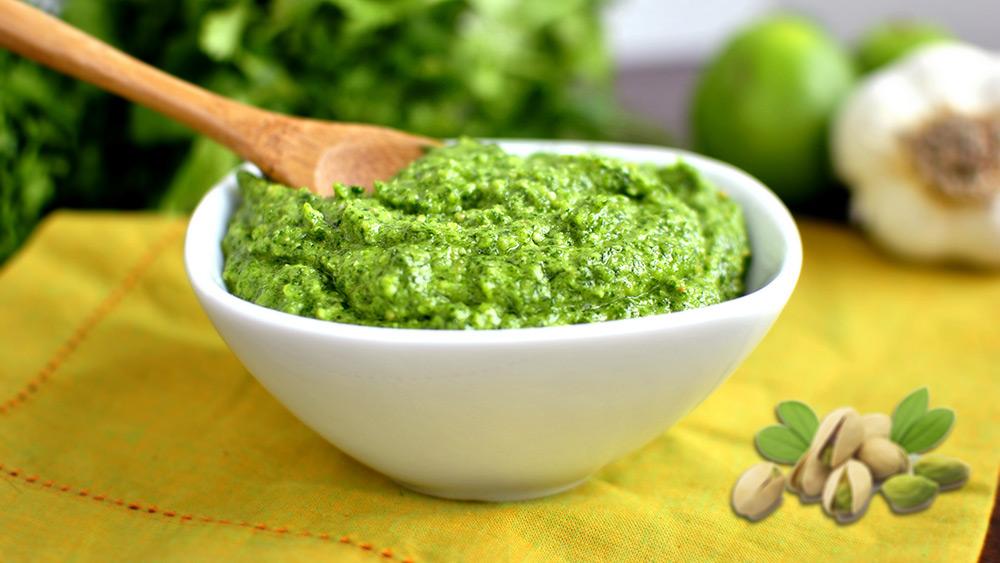 Ingredients
– 10g grated 

Parmigiano (Parmesan)
– 50ml

Extra Virgin Olive Oil D.O.P. Dauno "Re Manfredi"
Preparation
Grate Parmigiano and put it aside. Put pistachios, pine nuts, Parmigiano, salt and Extra Virgin Olive Oil D.O.P. Dauno Gargano Clemente "Re Manfredi" inside a mixer and blend well.
Where needed, add more oil to make the pesto sauce even creamier.
Be careful not to put too much oil though.
Remove the pistachio pesto sauce from the mixer and pour it into a bowl as it is now ready for consumption.
Pesto sauce can be enriched by adding some garlic and a generous handful of almonds instead of pine nuts.
Clemente recommends serving this recipe with...