Dish coming from the farming tradition of Apulia, quick to cook and healthy to taste.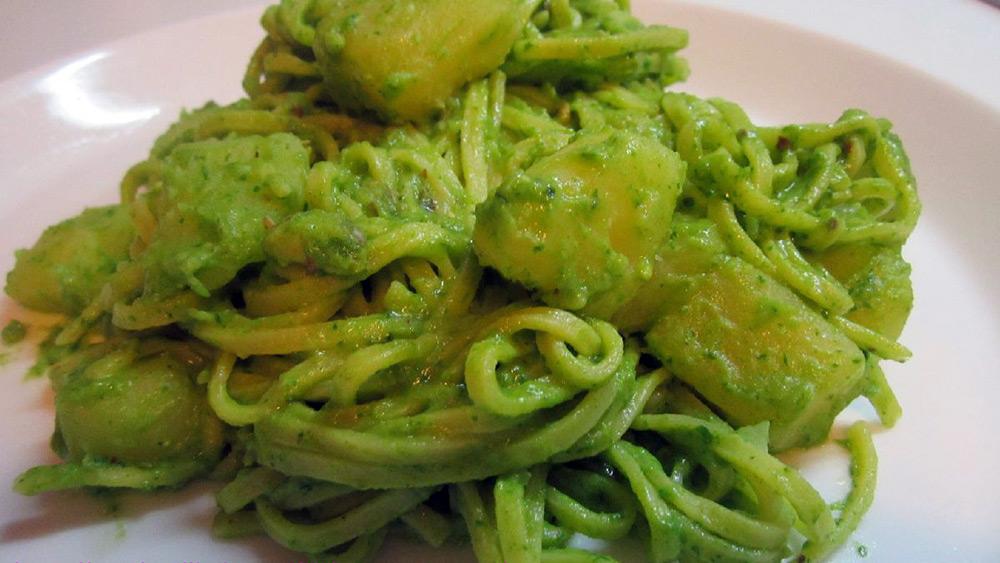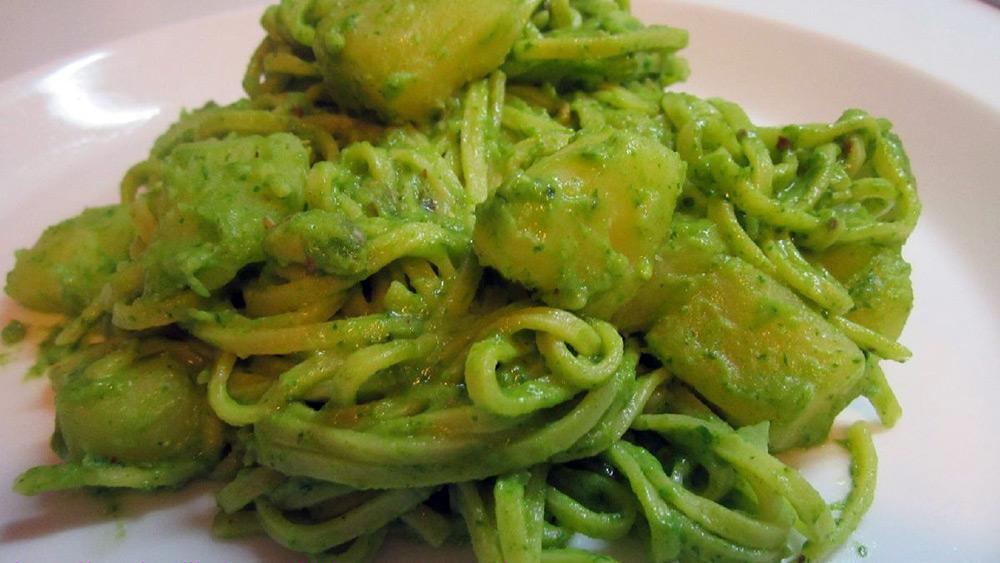 Ingredients
– 1 Spring of

 Fresh Parsley
– 

EXTRA VIRGIN OLIVE OIL DOP RE MANFREDI"
– 

Salt and Pepper as required.
Preparation
Clean, wash and slice potatoes. Boil them with plenty of salt and cold water.
Halfway through cooking, add the already minced and washed rocket.
When potatoes are cooked, take them off together with the rocket and pour everything into a pan by using a slotted spoon.
Boil the pennette al dente inside the same water. Strain and combine them with vegetables.
In the meantime, fry the finely chopped garlic cloves inside five tablespoons of olive oil.
As soon as they start browning, add parsley, the crushed leaves of basil and a bit of spicy chilli pepper. Salt and cook for around 10 minutes.
Pour it into the saucepan. Transfer it on a flame and blend it rapidly mixing all ingredients. Then put it into a tureen and serve immediately. Lastly, pour EXTRA VIRGIN OLIVE OIL DOP RE MANFREDIon this fulfilling course.
Clemente recommends serving this recipe with...