This recipe harmoniously combines the unmistakable taste of asparagus with the delicate flavour of ham.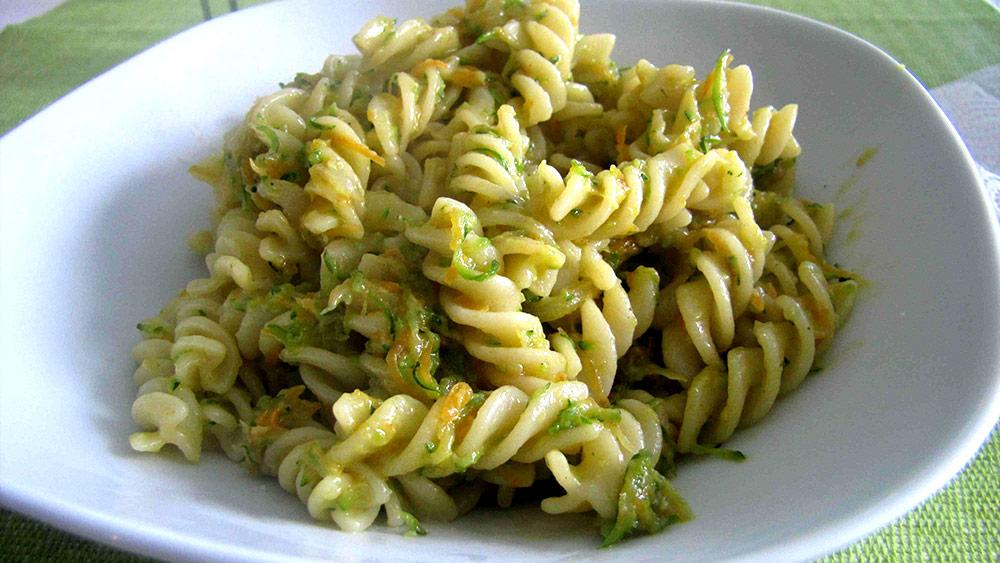 Ingredients
– 40g 

Green Asparagus & Asparagus Tips
– 13g 

Parmigiano (Parmesan)
– 

Salt and Pepper as required.
Preparation
Cut the asparagus stems into strips keeping the tips as they are and blanch in salt water for 5 minutes.
Brown the julienned onion in the butter, add ham and the strips of carrots.
Cook Fusilli Barilla in plenty of hot water, drain 'al dente', season the asparagus tips with the asparagus sauce and ham and sprinkle with grated Parmigiano.
Dress the dish up with chives as required.
Notes:
To keep the colour of vegetables alive during the cooking, apply salt water and cook without a lid.
Clemente recommends serving this recipe with...