Typical Apulian speciality which is commonly regarded as a national dish. Handmade orecchiette, where possible, shall be seasoned with 100% Italian Extra Virgin Olive Oil.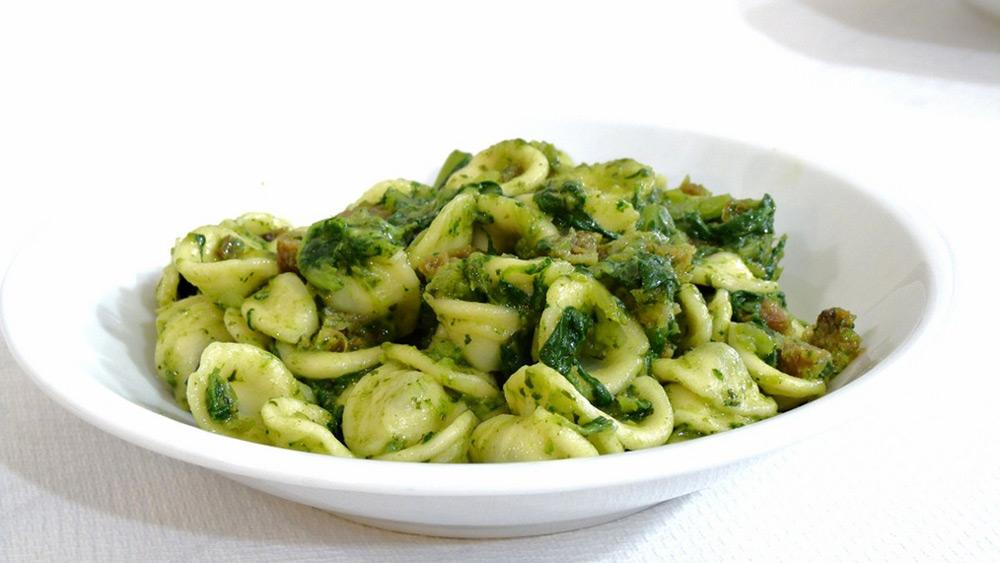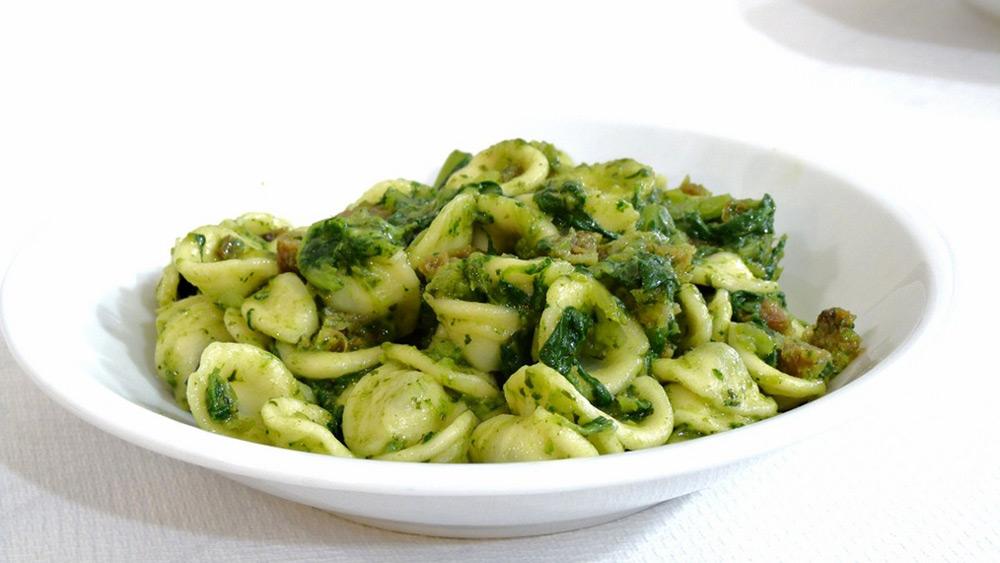 Ingredients
– 500gr. di

Apulian Orecchiette
– 1

jar of turnip greens plunged in Extra Virgin Olive Oil
Preparation
Pour 2 small tablespoons of Extra Virgin Olive Oil on the bottom of a saucepan and fry the salted and filleted anchovies, 2 whole cloves of garlic, a crumb of shredded stale bread and chilli pepper.. As soon as the crumb gets browned, pour the jar of green turnips into the saucepan and mix well trying not to burn the garlic.
Cook orecchiette separately in hot water. Drain and sauté them into the saucepan together with the already arranged compound. Serve the dish in terracotta terrines and season them with a pinch of extra virgin olive oil..
Notes:
The crumb is not essential but we do recommend you trying it at least once.
Clemente recommends serving this recipe with...