Spaghetti garlic, oil and chilli peppers is a super-fast and simple dish brimming with tradition and taste!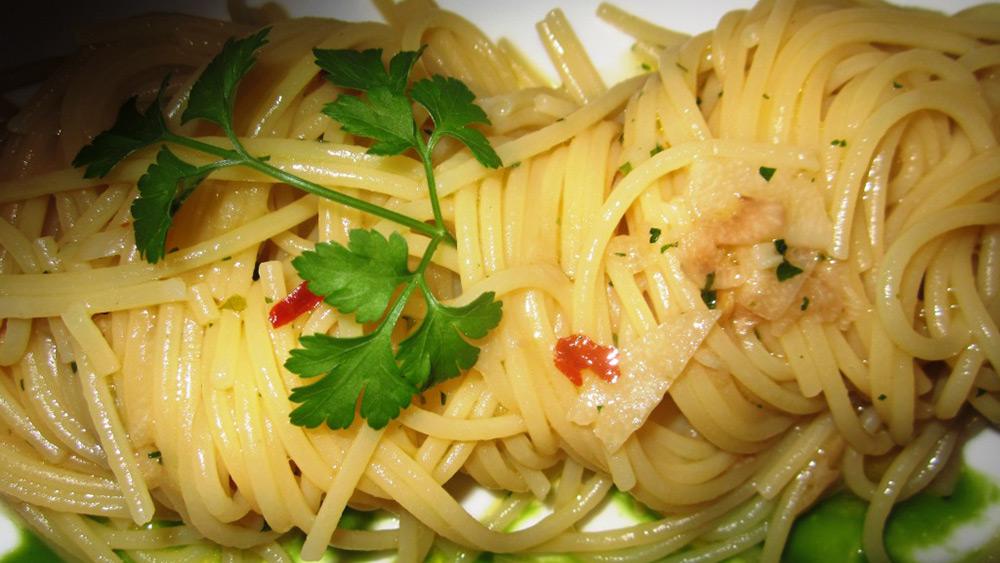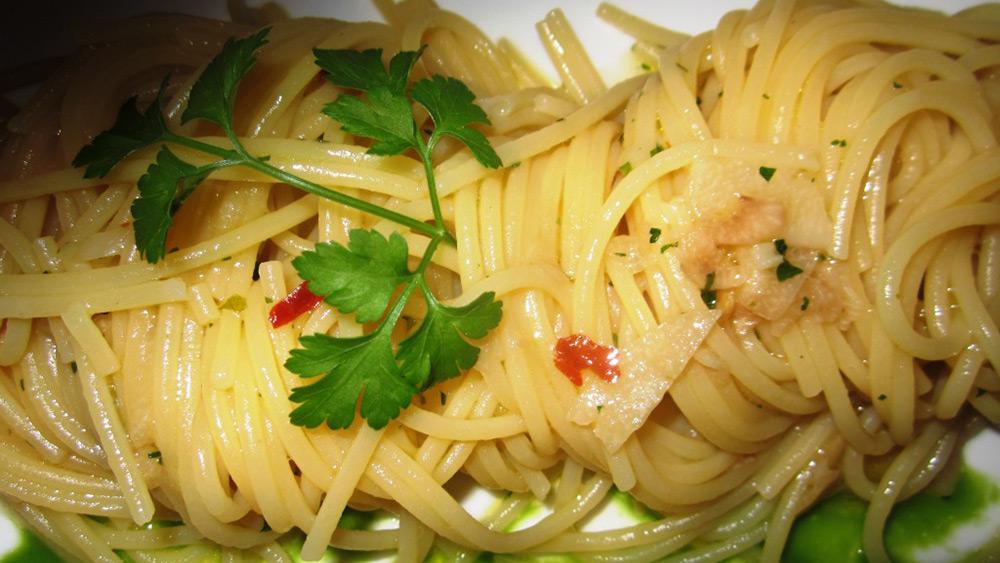 Ingredients
– 60g of Clemente Oil "Le Masserie del Parco"
– 1 Spring of

 Fresh Parsley
Preparation
Heat the oil in a saucepan and fry the sliced garlic on a low flame together with the chilli pepper minced into small pieces.
When garlic gets browned, add a pinch of salt and turn the flame off.
Add a bit of minced parsley. Boil the 'al dente' spaghetti and then strain and season them until they are hot.
Clemente recommends serving this recipe with...